Pre order now
The most durable and comfortable 4 seasonal camping tent. Launching soon on Kickstarter
Launching soon on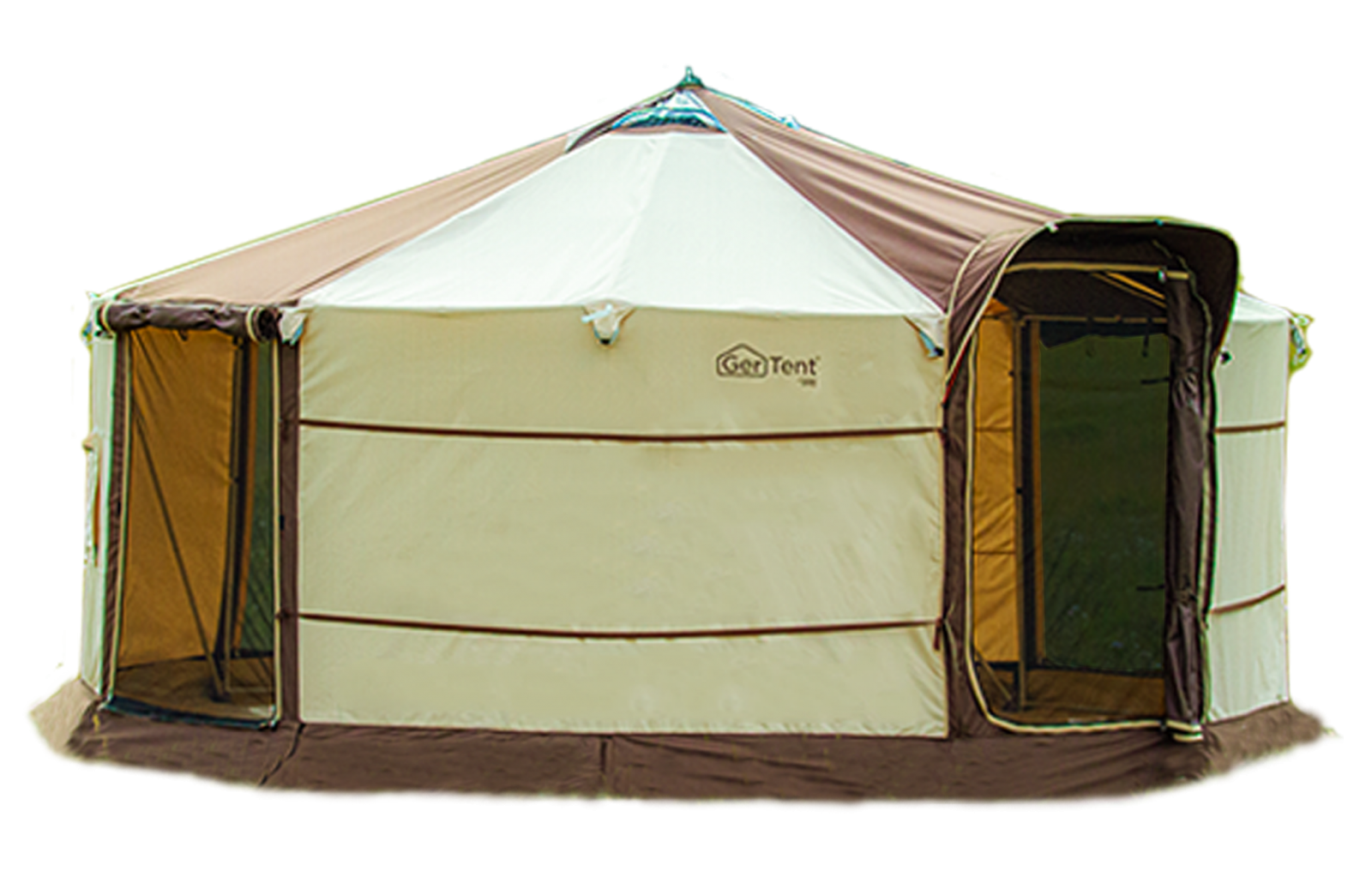 GerTent
The most durable and comfortable four seasonal tent based on Mongolian Ger technology with 3,000 years of history. GerTent has the best features of both Mongolian ger and modern tent. It offers comfortable living space that is round and strong stability of Mongol ger and simple portability of modern tent.
GerTent can be assembled in 10-15 minutes by two people. As for the materials used for production includes aluminum 6061 for the metal parts, Poly cotton canvas for tent cover, 540gsm ripstop PVC for the floor. We've successfully tested the tent against strong winds of the great plains of Mongolia.
As for the design, we've picked the round circular shape of the Mongolian ger which allows it to withstand strong winds due to its shape. In addition, the round shape allows better insulation of warmth, even distribution of light, and comfortable living space.
Further, we've included the wooden joint mechanics of the ger into our product to withstand wind and rain with ease.
Products
Nomadic Camping Gears
About Mongolian ger
A traditional Mongolian ger or yurt is a portable, round tent covered with skins or felt and used as a dwelling by nomads in the steppes of Central Asia
Шинэ
Studies show that Mongolian Ger was designed around 3000 years before our BC and until this day, the wonders of the Mongolian ger still maintains focus of many researchers.
Шинэ
A traditional Mongolian ger or yurt is a portable, round tent covered with skins or felt and used as a dwelling by nomads in the steppes of Central Asia
Шинэ
2019-07-16 13:58:00
2019-07-16 13:58:00
2019-07-16 13:58:00
2019-07-16 13:58:00
A traditional Mongolian ger or yurt is a portable, round tent covered with skins or felt and used as a dwelling by nomads in the steppes of Central Asia
Pre order now
The most durable and comfortable 4 seasonal camping tent. Launching soon on Kickstarter