Developed on the existing sturdy Mongolian ger architectural design

Ease of transportation. It will fit in any vehicle.

Assembled in 15 minutes, disassembled in 10 minutes.

Usable in winter, spring, summer, and autumn. 4 seasons.

Successfully passed water and wind tests.

The round shape allows for optimal air ventilation and even distribution of heat.

There are sleeping area and additional entrance area with four possible doors to the structure. Additional roof cover which can be used as a separate shed.

It is possible to interconnect the GerTents and the sleeping tents.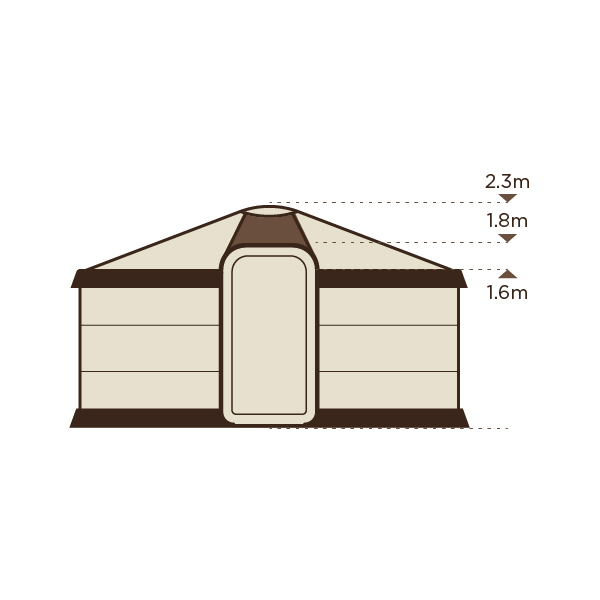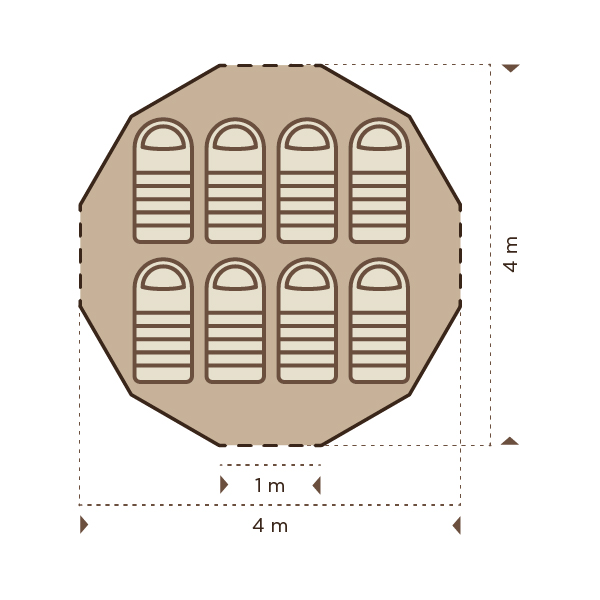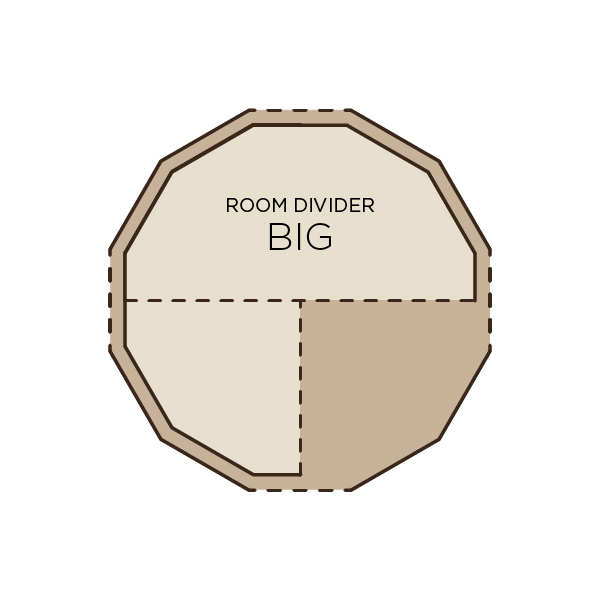 You can build GerTent:
On top of a mountain

In the plains

On the river shores

On the Gobi sands and variety of beautiful landscapes…
Customers:
Nature travelers / Family travelers

Herders and farmers / Hunters / Fishermen

Mountain and extreme sport athletes

Emergency and rescue services

Travel companies

Mining companies
Additional usage:
To set up a travel Basecamp

To build a mining camp

Accomodation for hunters and fishermen to spend night as a group

Travel with many friends and family

In the backyard of the pond house

At the entertainment show and events

Can be used for outdoor exhibition purposes.
Diameter: 4M/13ft
Door: 1m(W)*1.8m(H)
Wall Height: 1.6m
Roof Height: 2.3m
Fabric: Poly cotton canvas beige, 300gsm, PU coating, water proof, mildew resistant.
Ground sheet:.540gsm ripstop PVC, waterproof. Beige color. With Zipped in Ground Sheet
Net: 40gsm black, both on door and windows.
Central pole: Dia.22 - 28mm aluminum telescopic pole,1.5mm thickness.
Frame poles: Dia.18mm, 20mm aluminum tube 6061,1.2mm thickness, anodized. All frame is 16kg.
Windows: 2 side windows & 2 vents on the apex, with mesh.
Behind doors: 3 zipper door, zipper Mesh door with flap. 1.6m height.
Front door: 1 main zipper door, zipper Mesh door with flap. 1.8m height.
Rope: Φ6mm Nylon ropes, 1.8m*12pcs; 3.5m*2pcs
Stakes: Φ6mm steel,23cm on length, 30pcs
Product size: 400*400*230/160 cm
Package Size: 125X40X40cm, 100X40X40cm (2 bags)
Weight:Appro. 50kg +-
Capacity: 4m can fit 6-8 person
4-season style: you can install a stove jack to keep warm
Floor and cover:The door and the window has mesh, also there has a zipper in the ground sheet,and the zipper in the ground is SBS brand
Our warranty: 12month
Easy to set up : One person can set up in under 15 min.
2 windows
2 side windows & 2 vents on the apex, with mesh.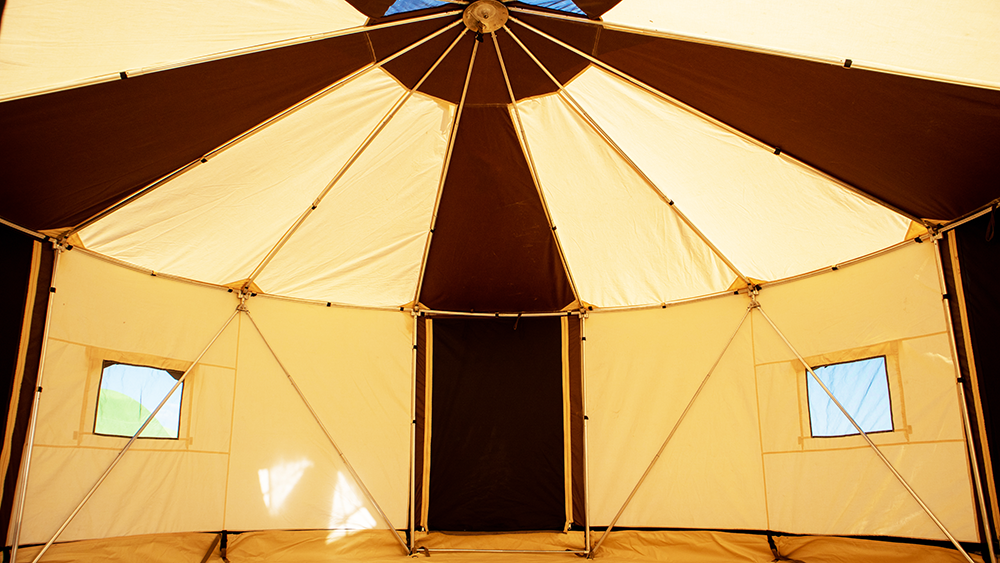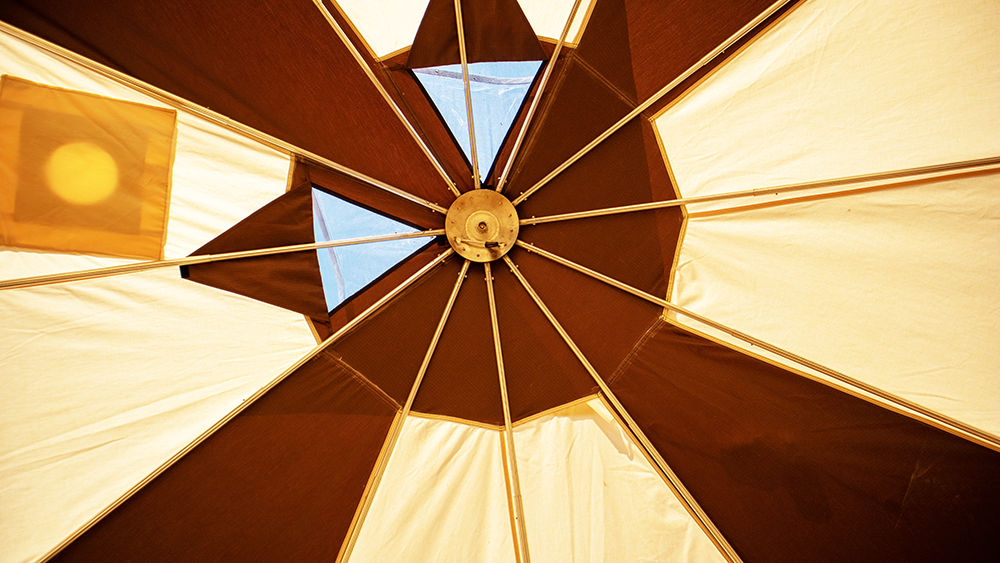 Window on roof
Highlighting the Mongolian ger feature, the roof is made like the crown wheel of yurts which provides access to light and air. /has a fly and mosquito repellent mesh protection/
4-season style: you can install a stove jack to keep warm
4-way door
A distinctive feature of GerTent is the 4-way door, and the porch has a height of 1.8 meters which does not obstruct to go in and out. The other three doors have 1.6 meters high and can become very large windows during the daytime, as well as divide each room into separate bedrooms and connect additional sleeping tents.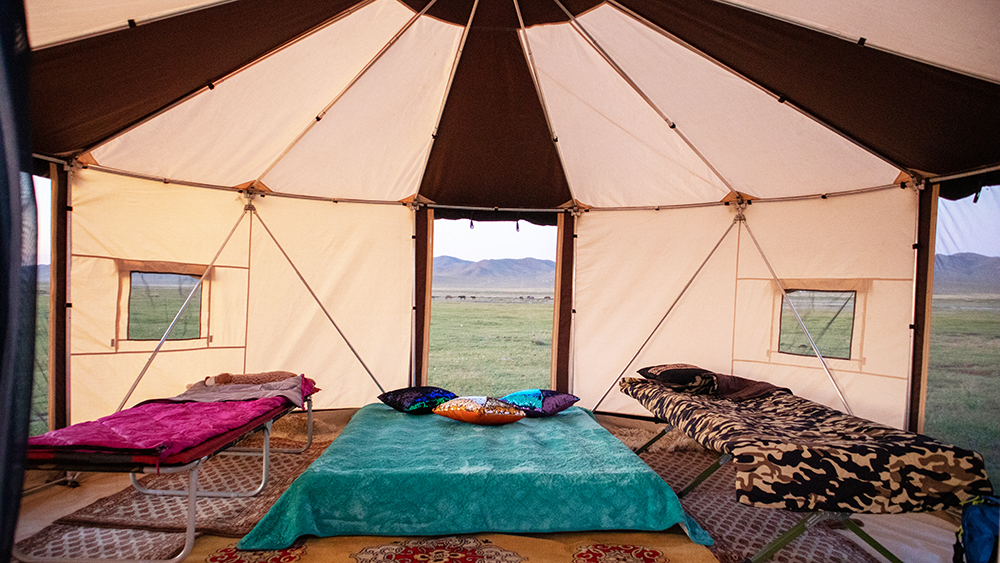 Separated into 2 bags of equal weight
The metal and fabric parts are packaged in 2 separate bags, making it easy to carry. Metal part: 1.25*0.4*0.4 m /25 kg/ - Fabric part and other parts: 1*0.4*0.4 m /20kg/ Total weight 45kg
Can make a fire in the tent
GerTent is a 4-seasonal tent, therefore it is possible to make a fire in the stove during the cold weather. A chimney made of non-combustible material that will not burn in +200 degrees.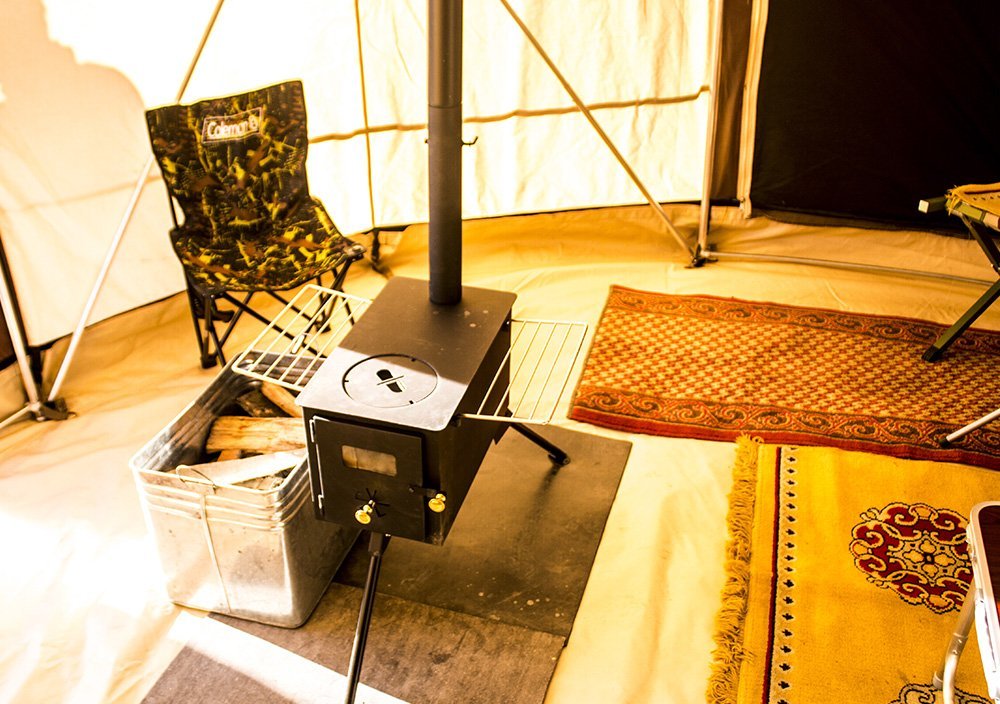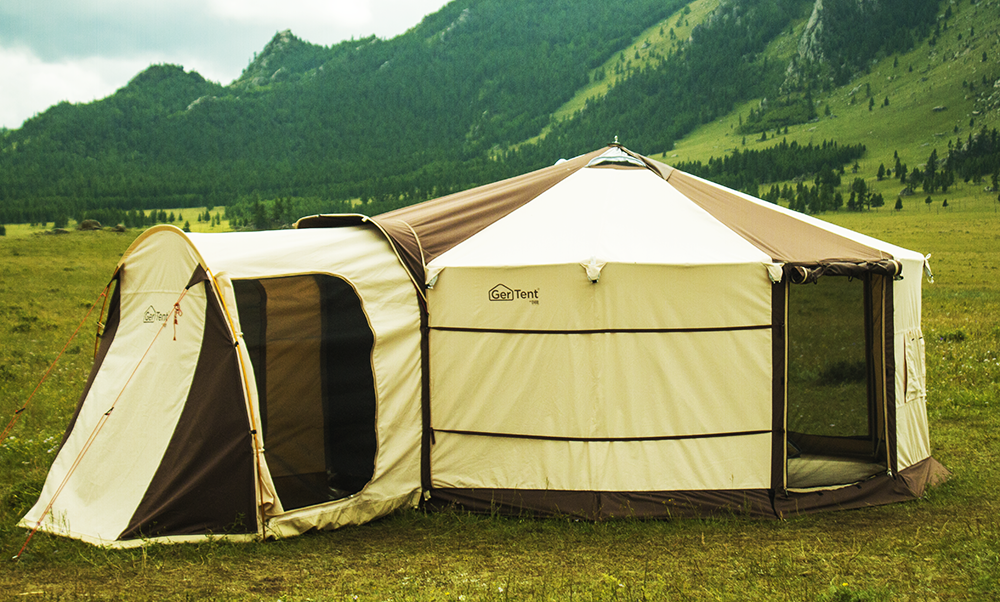 Attachable porch
The porch can be additionally connected to the front-facing door. Despite using it for storage, it can also be used for sleep 2-3 people. /The porch can be purchased additionally/
Inside bedroom
You can attach inside bedroom in GerTent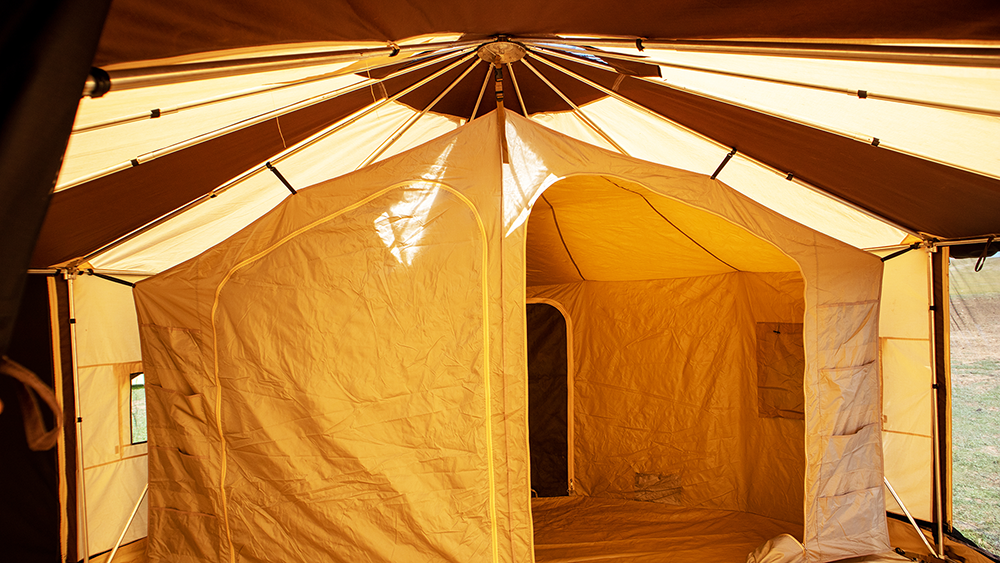 ASK A QUESTION
Have any questions about the GerTent? We're here to help! Please fill out the form on the bellow, and we'll answer as soon as we can.